ADITI
CBSE 10TH BOARD : 98.2%
CURRENTLY STUDYING IN CLASS-XI
I am part of Parishram from last one year and have prepared for my 10th board exams. Parishram helped me alot in that. Guidance from teachers and regular tests based on competitive and board pattern helped me to gain confidence and overcome the exam fear. Teachers have been very supportive and motivative through out the academic year. The teaching methods are very interesting and clear the concepts easily. They helped me to prepare for NTSE exam as well. Doubt classes are also available where I was able to clear all my doubts. I am thankful to whole Parishram team to provide me a platform where I got to know about myself and come out as better person.
PRACHI SINGH
PURSUING B.TECH, IIT-BHU
IIT-JEE (ADV.) AIR - 13184
CBSE 12TH BOARD : 94%
I joined Parishram in the year 2017 because of my trust in the institute. The credit of my success goes to my parents & my teachers. It is hard to find an institute like "Parishram" in Muzaffarpur. The teacher of Parishram work with great enthusiasm that serves as our motivation. The whole system is handled very well. All the DPPs and study materials provided to us were sufficient for preparation. The question paper of tests was full designed on the recent trends in JEE and it helped in the analysis of my performance time-to-time. Well, no doubt, JEE-preparation is full of pressure but my teacher were always there to encourage & motivate me. I have blind faith in my teacher which is the key to my success extra doubt classes were also scheduled to help us out. At last, I just want to thank the whole team of "Parishram" for helping me to make my way to "IIT".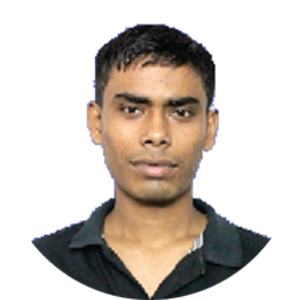 SAHARSH ANAND
PURSUING B.TECH, IIT-ROPAR
IIT-JEE (ADV.) AIR - 3756 (R)
I joined Parishram after passing class 12th. I want to tell you that I am extremely satisfied with its methodology of teaching as well as testing. Parishram provides outstanding faculty members. Teachers were very supportive and available any time for us. Doubt clearing sessions were in plenty and even many times on WhatsApp. This help me in developing better understanding in the concepts. Classes and Study material along with tests were held on regular basis which provided us a thorough concepts and develop good testing skills. The pattern and difficulty level of these tests and problems kept us in rhythm of IIT-JEE (Advance). For all aspiring candidates I would like to say that coaching institute can only provide you deep foundation but the real effort has to be yours.STICK TO BASICS, PRACTICE A LOT, HAVE FAITH IN YOUR HARD WORK AND KEEP IN MIND THAT THERE ARE NO SHORTCUTS TO SUCCESS. Above all 100% determination and ability to cope with pressure is going to be your biggest assets in coming years. I thank Parishram for this contribution.